The following describes the Privacy Policy for Vacation Home LBI website.
Your Privacy
Your privacy is important to us. To better protect your privacy we provide this notice explaining our online information practices and the choices you can make about the way your information is collected and used. You agree to agree to these policies by virtue of using our website in a way that leads to you providing us with personal information.
State Law & Accompanying Rights
Please understand that you may have additional rights originating from State laws based on where you live. These State-based rights may augment, strengthen, or otherwise somehow compliment any privacy rights you have inherently or under Federal law. Our policy is to comply fully with the privacy policies of every jurisdiction in which we operate. Accordingly, you are free to use our Contact information to reach us at any time to assert any State rights.
Under our Terms of Service and Conditions of Use, children under 18 are not allowed to use our website and access our services. It is not our intention to offer products or services to minors.
We will never (and will not allow any third party to) use the statistical analytics tool to track or to collect any Personally Identifiable Information of visitors to our site.
You may refuse the use of cookies by selecting the appropriate settings on your browser, however please note that if you do this you may not be able to use the full functionality of this website. By using this website, you consent to the processing of data about you by Google in the manner and for the purposes set out above.
Cookies and Other Collection of Personal Information
Cookies are another common internet practice. Cookies are a key means of improving user experience by allows us to customize your use of our website. Simple information is transferred to your computer to allow the content and experience to reflect your actions, preferences, and so on. You should simply make the assumption our website uses cookies, and note that you are free to make adjustments in your web browser to disable these or otherwise receive notification of cookies so you can take whatever desired action you so choose.
No personally identifable information is collected by the Vacation Home LBI website. However at times, you will be fully aware of information received, as you are the direct source providing it. For instance, you may comment on a blog post should we add a blog to this site in the future, reply to an email (whether broadcast message or autoresponder), provide an email address, complete a survey, requests SMS, or otherwise.
Handling of Personal Information
Our primary intention for collecting personal and private information from you is simply to conduct our business. We can use this internally to better serve you. Accordingly, we see no reason to share your personal information to other parties and outside interests unless you have authorized us to do so.
Of course, there are instances where your information is stored with third party service providers, such as email service providers, as they provide services that are industry-leading in quality and security and are far more beneficial to our end user than attempting such services "in-house." However, you are never required to deal with any such third party directly, they are limited in how they use your information, and they cannot sell or transfer it to others in any way.
While we are staunch privacy advocates, there are times when even we may be forced to abandon these ideals. Just as major search engines face ongoing compulsion to provide data against their will, so too may the same occur with our website. Illegal activity or other serious acts or allegations could create legal liability for our website. In those cases, we reserve the right to share your information, or else may simply be compelled to do so by law.
Links to Third Party Website
We may have included links on this website for your use and reference. We are not responsible for the privacy policies on these websites. You should be aware that the privacy policies of these websites may differ from our own.
CHANGE NOTICE: As with any of our administrative and legal notice pages, the contents of this page can and will change over time. Accordingly, this page could read differently as of your very next visit. These changes are necessitated, and carried out by Vacation Home LBI, in order to protect you and our Vacation Home LBI website. If this page is important to you, you should check back frequently as no other notice of changed content will be provided either before or after the change takes effect.
COPYRIGHT WARNING: The legal notices and administrative pages on this website, including this one, have been diligently drafted by an attorney. We at Vacation Home LBI have paid to license the use of these legal notices and administrative pages on Vacation Home LBI for your protection and ours. This material may not be used in any way for any reason and unauthorized use is policed via Copyscape to detect violators.
QUESTIONS/COMMENTS/CONCERNS: If you have any questions about the contents of this page, or simply wish to reach us for any other reason, you may do so by following this link:
Judy Collins Direct:
609-492-2090
Office Phone:
609-494-2090

Weichert Realtors
326 W 9th St.
Ship Bottom, NJ 08008
Sales Associate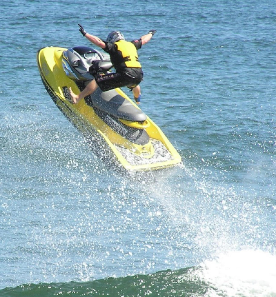 Licensed in the State of NJ
Copyright 2017 - 2018 Judith Collins, Independant Agent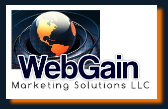 Judy Collins Direct:
609-492-2090
Office Phone:
609-494-2090

Weichert Realtors
326 W 9th St.
Ship Bottom, NJ 08008
Sales Associate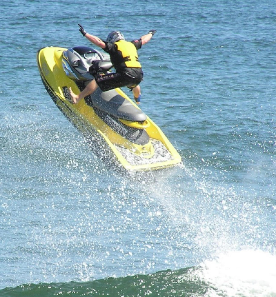 Licensed in the State of NJ
Copyright 2017 -2018 Judith Collins